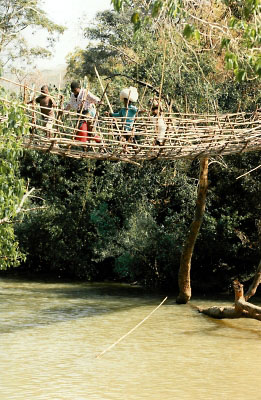 Networking and making use of synergies play an important role for our translation agency, in terms of both internal and external processes. Internally, Bruckner Translation Services functions as a cooperation centre for freelancers, with a focus on networking. Externally, we are aware of being connected with global economic exchange, with global and intercultural communication, and with the natural world of our planet, in harmony with the well-known slogan 'Think globally, act locally'.

Our work ethics are based on the principle that, sooner or later, our intentions will return to us as effects. Thus it is our intention to work for the highest possible benefit of all those participating in our work processes. We try our best to avoid achieving our successes at the expense of others, which means that, when making decisions, the interests of our clients and our staff are considered to be equal to our own interests.

In participating in global cycles we are interested in cooperating with projects of an equalising but not a polarising character. We wish to give our support to processes beneficial to all those who participate in them. Thus we prefer working in fields such as, naturopathy and medicine; development policy and peace work; nature protection, renewable energies, organic farming and beekeeping; sustainable tourism, sustainable management, production and consumption; alternative economic models and, in general, education as a means of developing a sense of personal responsibility. Because these fields involve local and, at the same time, global processes, global communication and a sense of being interconnected with nature are considered to be part of what we do.

We keep our organisational processes straightforward and our technology up to date. We avoid the unnecessary use of resources, which results in a cost-effective economic structure of benefit to our clients and our team of freelancers.

Working time is living time. Therefore it is essential for us to be consciously aware of all aspects of our work – as well as enjoying it!